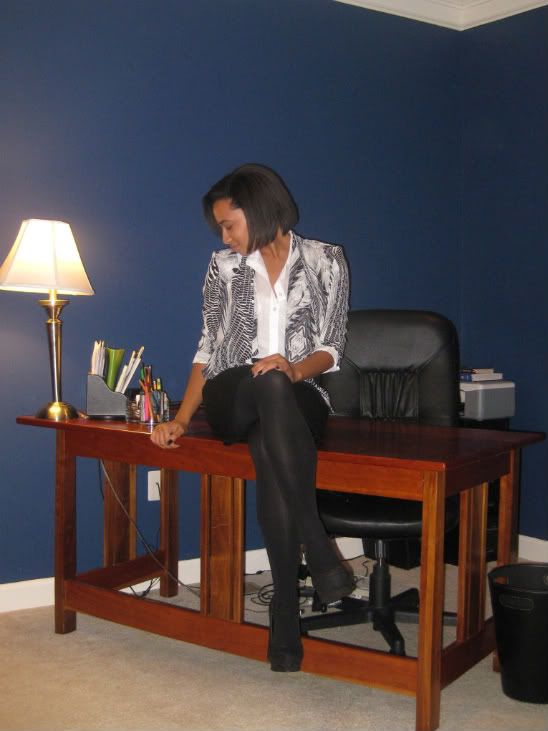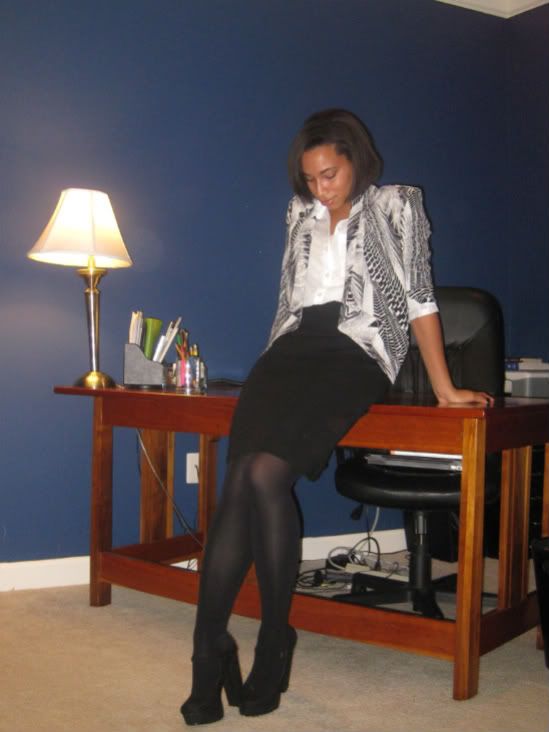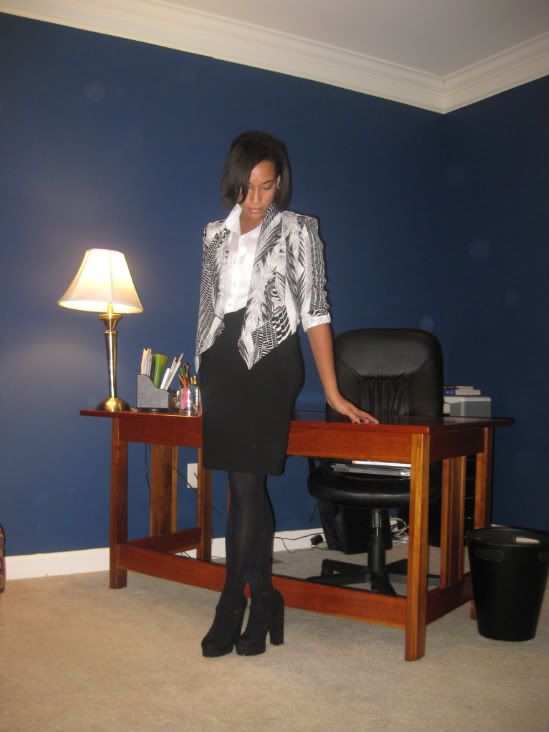 H&M Sheer Blouse and Printed Blazer, F21 Opaque Tights and Mary-Jane Heels, Thrifted Skirt
Because so much of my time is now spent on the job, a good few of my posts will be on professional attire (not all, scouts honor). I don't define professional dress as conservatively as others I've come to realize. Though fitting into your work environment is important, there is no reason to lose identity because of it. I simply believe that length, fabric, and fit define an article as "workable" or not.
My inspiration for this outfit is from Krystal at
This Time Tomorrow
. Instead of going bare legged I paired my sheer blouse and blazer with a high waisted knee length pencil skirt and some black opaque tights. I chose the Mary-Janes because though they are extremely high (which I don't mind at all being only 5'4"), they are work appropriate because of the fairly innocent baby doll look to them.
What do you think? Professional? Yay or nay??