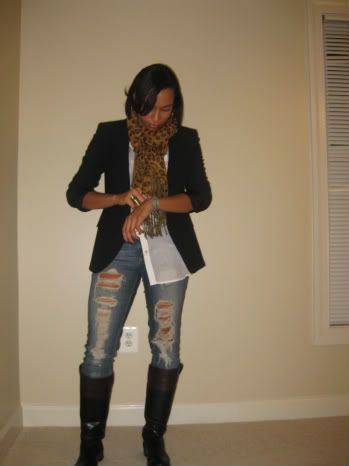 Is it just me or is this week moving extreeeeeeeemely slow?? I'm almost positive it's because I'm so anxious for the road trip I'm taking back to my alma mater this weekend-come to think of it, i'm sure that's the reason for it. I'm beyond thrilled to play catch up on post grad life with my friends & make more college like memories before the clock strikes 6:00 on Monday morning & my weekend wear of 5" black suede peep toe booties transforms into 3 inch oxfords for the office once again.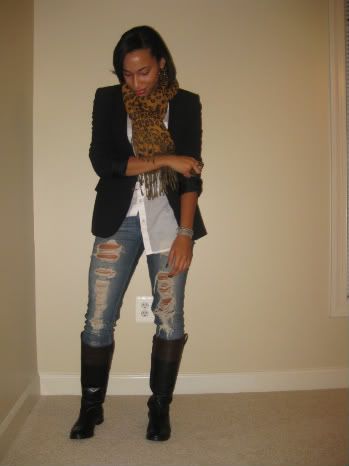 Navy Blazer from Zara, Sheer Blouse from H&M,Distressed Jeans & Gold Earrings from F21, Leather Bracelet & Rings from UO, Scarf from NYC Street Vendor, & Boots from Lauren by Ralph Lauren
Have a great weekend :).