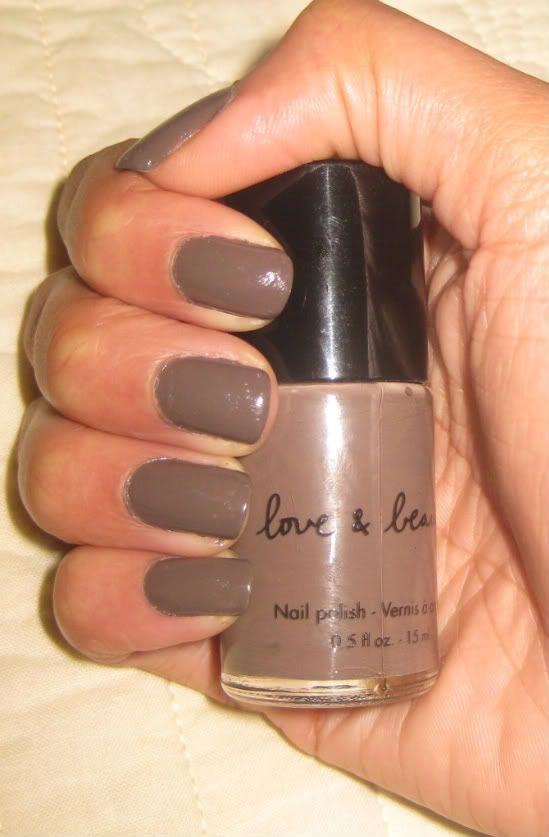 Love and Beauty Nail Polish by F21: Brown
I stopped off downtown on my way back uptown after work today to do some window shopping...which resulted in the purchase of a few fall items-I need them I swear! When I picked up this polish I just knew to expect a quirky name to go with it, like chummy chocolate or bashful brownie. I've obviously been living too long in OPI Land because I was taken aback by the very generic "Brown" labeled on the sticker, but whatever.
I usually go for the extremely dark, almost black shades for fall, but I'm very fond of warm earthy toned nails, and for less than $2, I couldn't walk away empty handed. I'm still on the hunt for the perfect olive green, suggestions anyone?