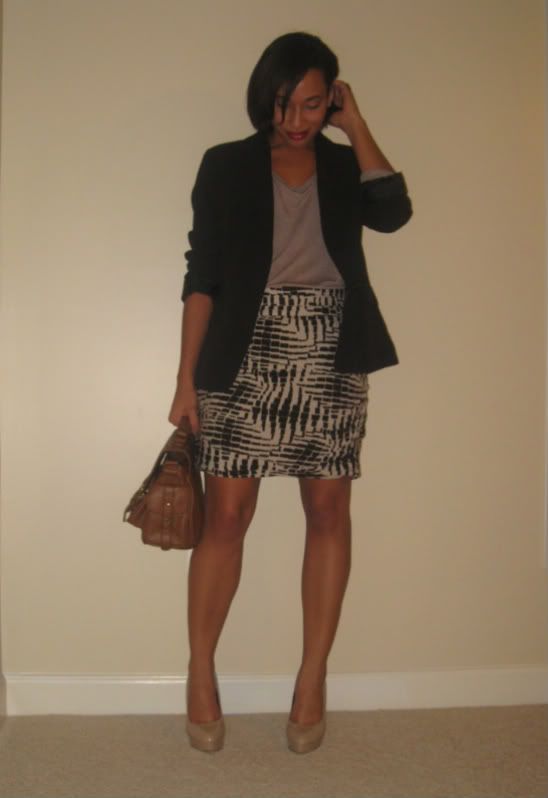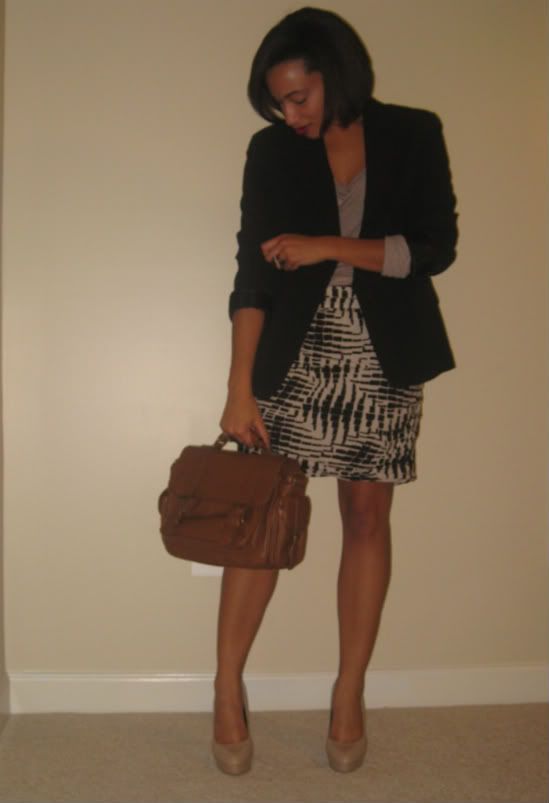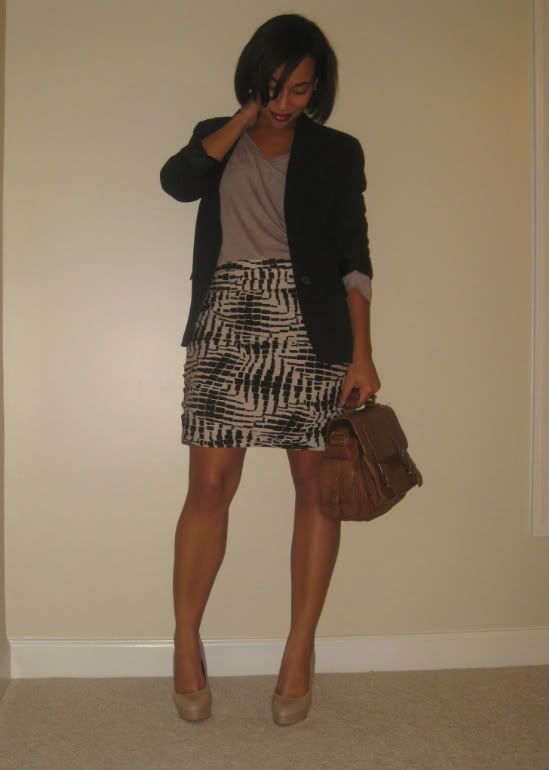 Boyfriend Blazer, Knit Blouse, & Printed Skirt from F21, Nude Pumps from Steve Madden, Bag from Topshop
I love my career clothing...but when it's time to go out (especially after work) who wants to be caught dead in a pantsuit or a constricting skirt (not that there's anything wrong with those who do)? After being in the same clothing for 8 hours, easily swapping out pieces for more fun after hours is a simple way to go from work to play. Originally I wore a tank under the blouse and some simple black pumps for a more work appropriate look. Unfortunately 5 inch nude heels and a sheer top aren't what I'd consider appropriate in my profession.
To be honest, this was one of those outfits I threw on in a whim this morning and it 'just worked.' The skirt was an item picked up on my mini spree yesterday and everything else sort of fell into place. Don't you just love when that happens??