Here are the remaining purchases from my shopping trip earlier this week...I am currently lounging in my alum hoodie & some sweat pants, not very note (or fashion) worthy, but these are: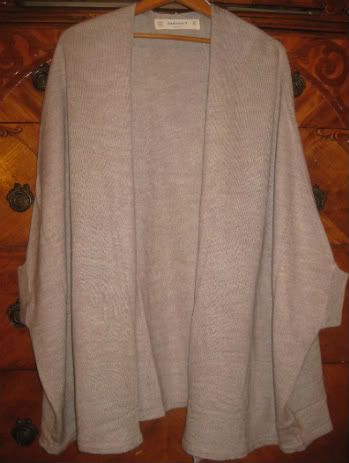 Camel Woolen Cardigan from Zara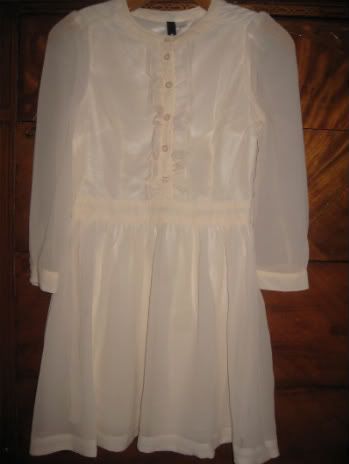 Sheer Ruffle Dress from H&M
The camel cardigan is very cape like and can (and will) be worn with virtually any(and every)thing. The dress is soooo versatile-I'm thinking denim jacket/thigh-highs/boots or maybe pea coat/lacy tights/patent leather pumps? Suggestions???
Follow Me!